STRKAN s.r.o.
Specialists in industrial automation and robotics
Our STRKAN s.r.o. company deals with industrial automation and implementation of robots in various areas of industrial production. According to the nature of activities, it is the development, design and manufacture of single-purpose machines, production lines, robotic cells, special assembly, welding and machining jigs and machines.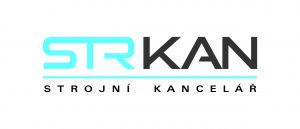 The company's portfolio can be divided into 4 product groups:
Industrial automation and robotization – during its existence, our company has supplied dozens of production automation machines, special machines and equipment and robotic cells for automation of production in the field of production of components for the automotive industry, plastics, food, building materials industry.
Welding jigs – we design and manufacture jigs for welding of rail vehicle components, positioners and positioning tables as well as other special welding machines.
Heel jacks, scissor platforms – in 2019 we entered into a strategic partnership with the leading domestic supplier of handling equipment, Procházka MP s.r.o. For this company, we develop and manufacture special foot jacks and scissor platforms for use, in particular, by manufacturers and operators of rail transport equipment. We also manufacture special extension assembly trays.
Development, design, simulation – providing services in the field of development and design of machinery, including load simulation and strength calculations, preparation of drawings and production documentation is the basic activity of our company. As part of our development activities, for example, we have been developing a universal robotic system for welding, plasma cutting and milling – URS – since 2020. This development project was supported by the Technology Agency of the Czech Republic from the TREND programme (project no. FW01010553). We also help academic institutions in knowledge transfer. Together with the Department of Machine Design of the Faculty of Mechanical Engineering of the University of Technology in Pilsen, we are implementing the knowledge transfer project "Implementation of advanced CAD/CAM tools for product design and efficient production". This project, in the framework of which unique knowledge in the field of advanced design using CAD/CAM Siemens Nx will be acquired, was supported by the Knowledge Transfer Partnership Programme OPPIK (reg. no. CZ.01.1.02/0.0/0.0/19_264/0019848)
STRKAN s.r.o.
Čemínská 628, 330 33 Město Touškov
l.triska@strkan.cz, +420 774 611 493